Mission, Vision, Values & Crest
Our Vision
We aspire to be the Vibrant Learning Campus where students Learn, Lead, Serve and Grow to become future-ready citizens rooted in values.


Our Mission
Developing our students into responsible and versatile individuals who are fired with a passion for life-long learning and able to contribute effectively to society.
Our Philosophy
We believe that every child can learn, act responsibly and care for others.
Our Motto
Forward Together
Our Corporate Values

Students Our Pride
People Our Key
Partners Our Link


Our School Values

Perseverance
Responsibility
Integrity
Open-mindedness
Respect
Humility


Our School Crest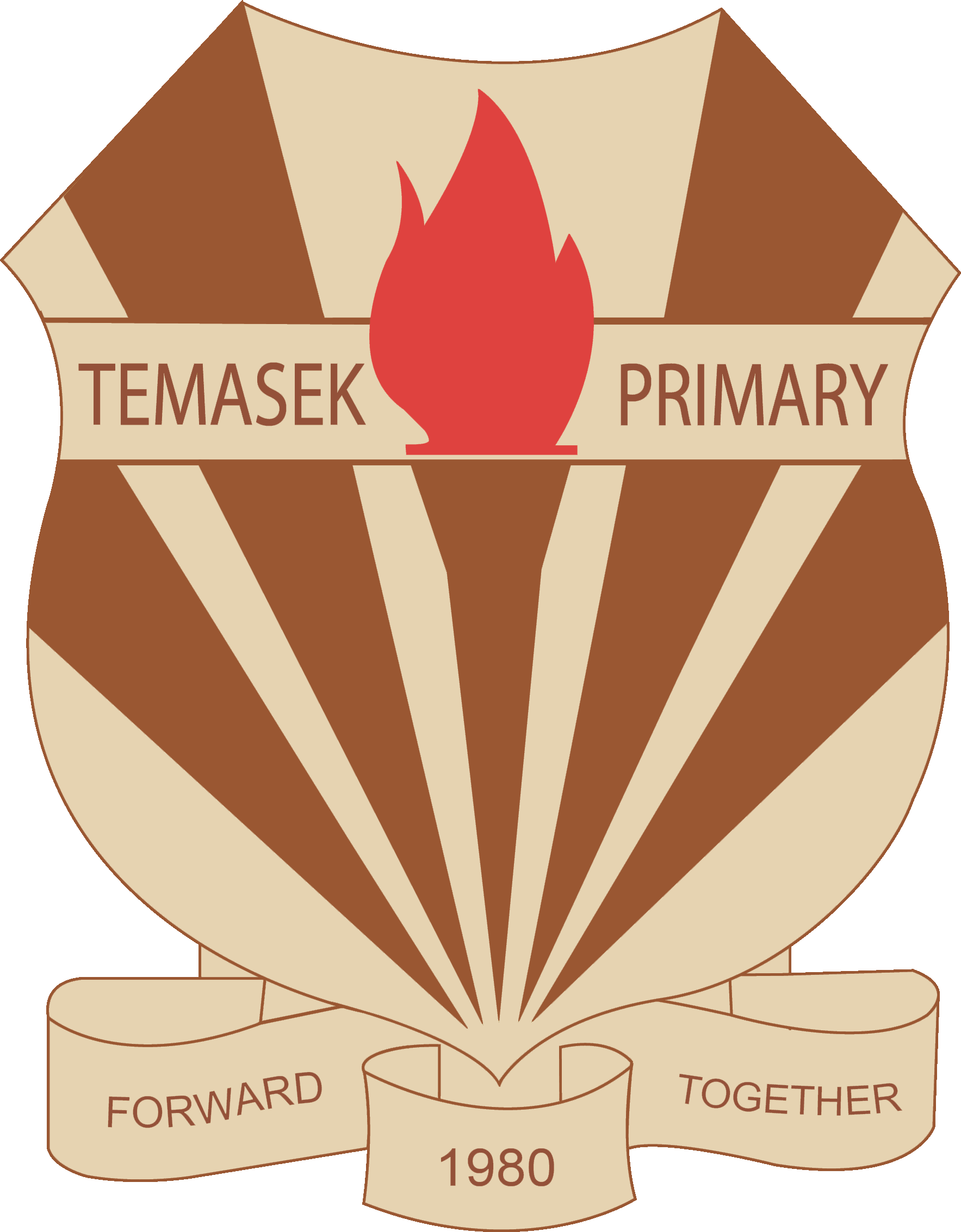 Shield
Symbolises excellence in education, work and behaviour
Torch
Symbolises knowledge
The Four Stripes
Represent the four official languages that are being taught in the school
Motto
"Forward Together"
It is our fervent hope that the staff and pupils will work hard and progress together to achieve success
1980
Year the school started functioning
Colour
Beige and chestnut brown - the school colours
Temasek Leaders' Character Pledge
We, the leaders of Temasek Primary School, 
pledge ourselves to be respectful to one another, 
to be responsible for our actions 
and to show consideration toward others.
We will persevere to give our best 
so as to become the future pillars of our nation.